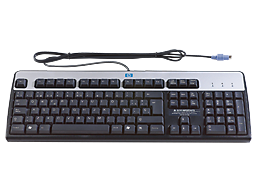 Please wait while we process your request.
Please wait while we process your request.
Knowledge base options

Related links

| | |
| --- | --- |
| | Important Note: HP Support Center is currently experiencing problems with software/drivers/firmware for some Obtain software links. We apologize for any inconvenience. Service will be restored as soon as possible. |

Downloads for this product are not available through this website.

For Enterprise products you may find US-English downloads at the HP Software Depot.
For HP Home and Home Office products, visit HP Customer Care.
If you need additional help, you can contact your local HP representative for information on the specific update methods available for this product.

You may Contact HP at any time for additional support.

Problem with a download?

Some download management or acceleration software may cause issues with file downloads. Please disable any download management software if you experience problems downloading a file.

Did not find your download?

If what you were looking for is not listed, then it is not available for downloading from the web in this OS and language. You can specify another Operating System or you can choose another language, above. English is the default driver language.